That Big August
Iíve been waiting for a big August especially after the last couple of years. This year looks like the one. We started with a good base and already have had another 80cms over the last 3 days.

The snow has been moist and with some wind the resultant off piste has been reasonably heavy but a great deal of fun. The base depth up high is fantastic. It has been reported at 2.5m.

The slopes in general are very rounded and smooth. Very few rocks can show their ugly heads and the grooming has been simply wonderful. Two new groomed runs appeared overnight just above the base of the Kosi Express. Areas I canít remember having seen groomed before.

Linda on True Blue, Tuesday


Snow accumulation inside the entrance to Eagles Nest


Village Square midday Tuesday


Joe below the Bluff on Wednesday morning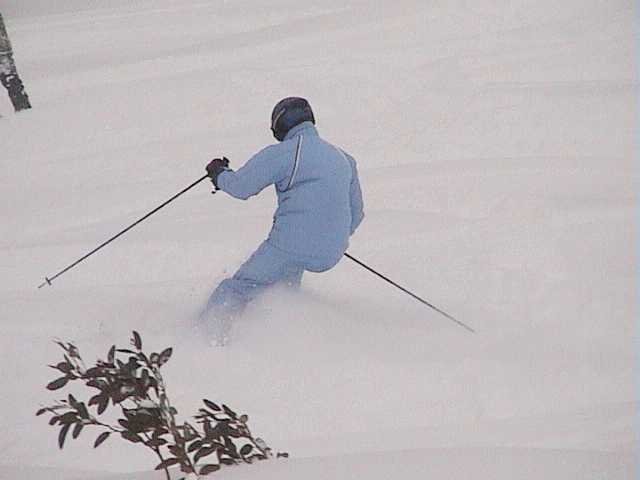 With Louise in hot pursuit


Wayne below Loverís Leap


Bottom of the Dead Horse Gap runout


Bogong Creek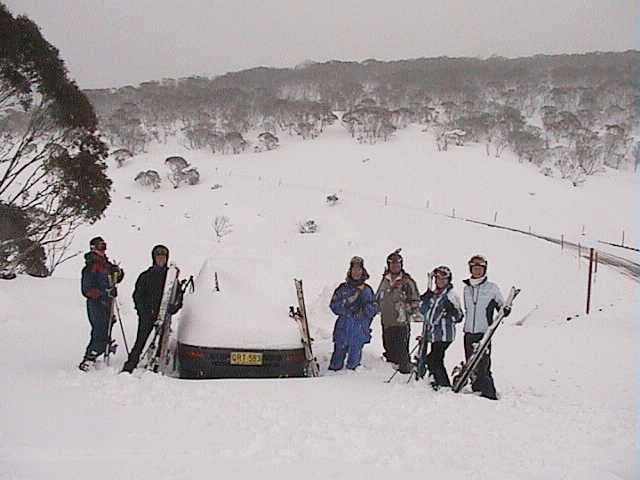 Marion and gang ready to dig out the car at DHG


New groomed runs this morning above the Kosi Express base

As I type this report it is snowing again. Forecasters have it continuing to snow on and off over the next week. Iím not complaining, nor is anyone else here in Thredbo.